The Right Solution team is proud to serve the St. Louis community.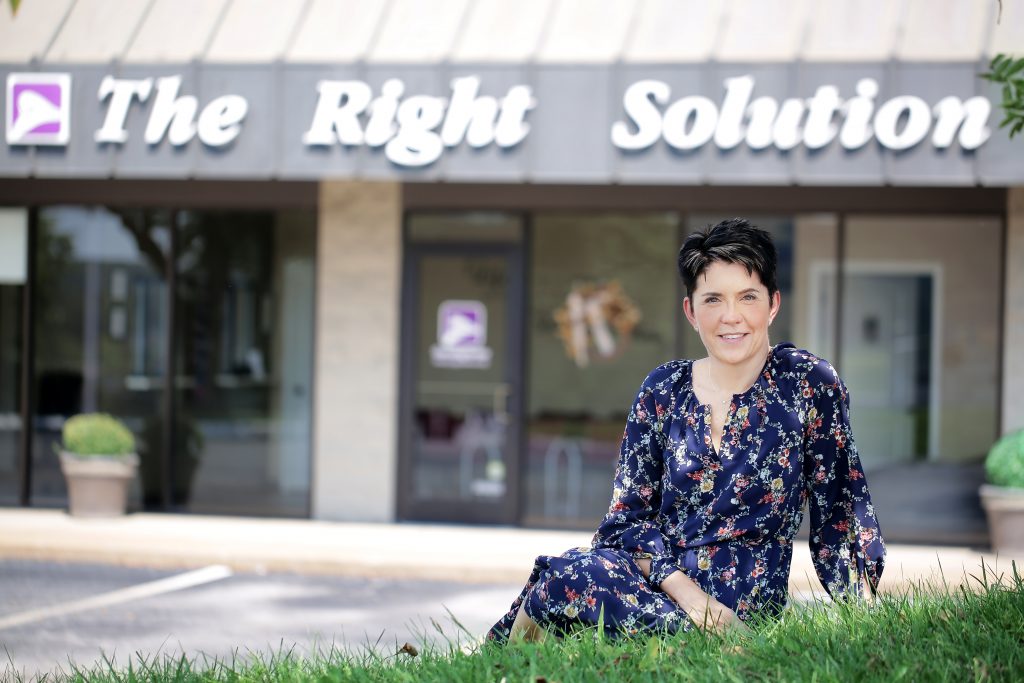 How it all started, as told by Kolleen Simons…
If you had told me 20 years ago that I would be writing this – I am not sure I would have believed you. I had a vision and goal but I was also new to the profession after leaving Law Enforcement. Leaving law enforcement was a hard choice as I come from a family of Police Officers.
After taking my first class in Social Work, I knew that I wanted to create something different than what was already in the community. I wanted everyone to be heard and to have access to quality mental health services. I wanted it to be easy to access – one phone call – not a phone tree of countless automated messages and then waiting days for a return call. It started with a vision of a private practice – driving all over St Louis, meeting people, bringing bagels to doctor offices, offering free training classes, and talking with school counselors. Anytime I met someone, I gave them my card. My goal was one new client a week, and I still have the piece of paper where I kept tally marks to make sure I hit my goal. That piece of paper has evolved into an excel spreadsheet because to this day, I like to know how many calls and who to thank for calling.
What started with me has now grown into two locations in Missouri, holding various Government contracts throughout the years and providing hundreds of thousands hours of counseling services each year.
The pandemic was a challenge, one I faced head-on and adapted to the ever-changing environment. We started offering virtual appointments because I wanted everyone to be able to access quality services, which was my goal from the very beginning.
Why the name, though? Well, as I was thinking of my vision and being a cognitive behaviorist, I knew I wanted the word solution. I also knew I was 'the right person to do this" and so became "The Right Solution". The logo came from my favorite flower, the Calla Lily; the color came from my daughter's favorite color at age three – "purple, mommy, it has to be purple". Wow! I haven't thought of that conversation in a long time since now she is in college as I write this.
The Right Solution has overcome challenges, but I have held strong to my vision and goals. I am so very proud of all of my staff and those who have supported me through the years. I have missed social engagements, family events, and many other items all in pursuit of this goal – providing individualized counseling services that everyone can access regardless of their ability to pay for services.
I am very excited to be celebrating 20 years and can't wait to see what the next 20 years hold! I thank each and everyone who has called, scheduled, or referred for their trust, and I am proud that people see us as 'The Right Solution'.
New Client Resources
The Right Solution is committed to making counseling services accessible for everyone. All our services are customized to meet your needs. Call us today for more information at 314-374-1620.